We Make Every Customer a Contender
Mis-Sold Packaged Bank Accounts: Claim Back The Compensation You Deserve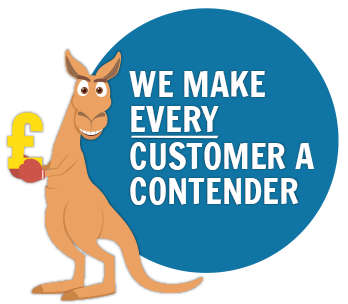 Start Your Claim
Call Us Today To Start Your Claim
01252 354445
We Manage Everything
Kangaroodle will investigate whether or not you are due compensation and help you make your claim. We will then run your claim through our packaged bank accounts claim calculator and tell you how much you could be owed. We manage everything for you from start to finish.
We are Experienced
Your claim is in safe hands. We have over 10 years' experience of pursuing claims on behalf of our customers.
We Offer No Win, No Fee*
We offer No Win, No Fee* funding. If we are unsuccessful in pursuing your claim, you will have nothing to pay.
*other costs could be payable